WPM Property Management Featured Apartments – Powell Townes
Raleigh is a growing city. More jobs are becoming available, more activities are being created, and downtown is steadily growing with more and more charming shops and restaurants moving into town. Raleigh is becoming a popular destination, and we can understand why! Are you interested in living in Raleigh, NC? Let WPM property management help you find your perfect home! In this article, you'll read more about Powell Townes, a townhome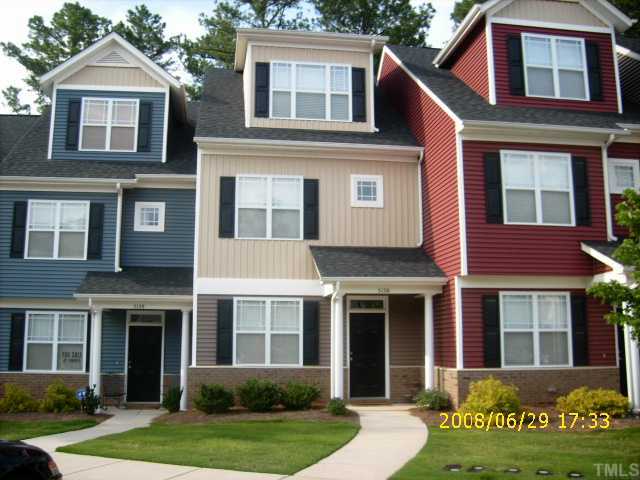 development just minutes away from downtown Raleigh! 
Powell Townes Apartments 
These charming townhome units are the perfect place for a young city-lover and ideal for a growing family who wants to stay near the city! These gorgeous three-level townhomes feature a spacious open concept design on the first floor. The large living room leads into a newly renovated kitchen with updated stainless steel appliances. From the kitchen, a door leads to your own private getaway. A spacious patio is perfect for tending to your plants, unwinding from a long day at work, or spending time with your family and friends. 
The second level of these beautiful townhomes features a laundry closet with a washer and dryer included so that you can save time and money! The third floor is the main event. A spacious master bedroom with a luxurious en suite bathroom is in your future! With all of these amenities, WPM property management can't blame you for piquing interest with Powell Townes!
Directions
From 440, take exit 2, Western Blvd towards Cary, NC. Follow Western Blvd until you come upon Powell Drive, where you will turn right. Continue on Powell Drive until you reach Powell Townes. Turn right. The Powell Townes Apartments will be on your left. 
Wilson Property Management | Eastern NC
Experience the charm of the family-friendly Powell Townes without sacrificing city life. With Raleigh growing, there are endless opportunities. Our goal at WPM property management is to support you in your triumphs, and that includes having your back when it comes to finding your new home. Visit our website to learn more about us and how we'd like to help you in your apartment search!